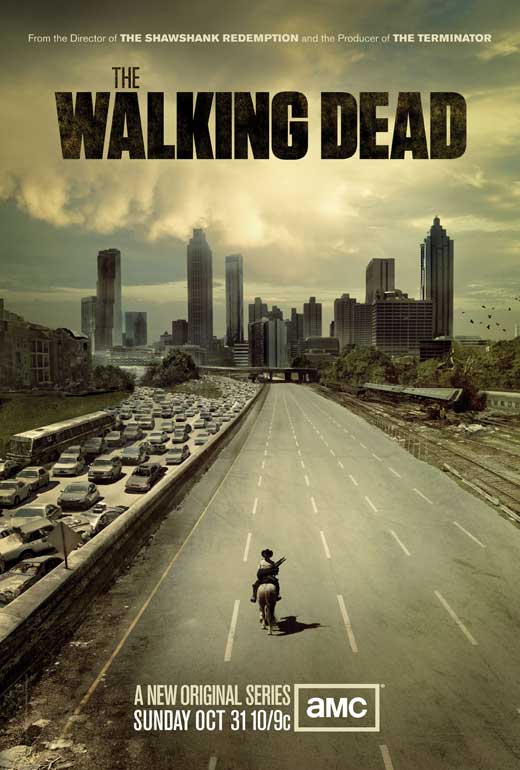 My Rating 8.9/10
The walking dead a title that takes multiple meanings and not just one. When people hear the title, their immediate assumption are zombies. The story however not only revolves around zombies but it revolves around people who are struggling to survive. This is the other reason in which why the show is called "the walking dead" people who are dead not physically but spiritually. Ingenious title.
A cop wakes up to find his city overrun by zombies and the mission he has established for himself: Find his wife and son. A good subplot, but it sounds like one that I have heard before in a zombie flick. The other subplots however make this series amazing
and all add up to a great
main storyline.
It is so much more than a post-apocalyptic zombie show. Much of the reason for the show's success lies with the lead character, Deputy Sheriff Rick Grimes. As portrayed by Andrew Lincoln, we immediately empathize with the Sheriff - from seeing him shot and left for dead prior to the zombie revolt, to watching him search frantically for his family. The people he meets along the way are equally fascinating. I love the quick thinking, energetic Glenn, the former best friend Shane - even the un-likable Merle. All of these characters add a special dimension to this series.